Healing a Community through Vassula's Art
A community in Massachusetts suffered a great tragedy with the loss of three young children ages 5, 3 and 8 months.   A member from the South Shore MA TLIG Prayer Group lent the local parish Vassula's canvas painting of Our Lord being consoled by an Angel in the Garden of Gethsemane.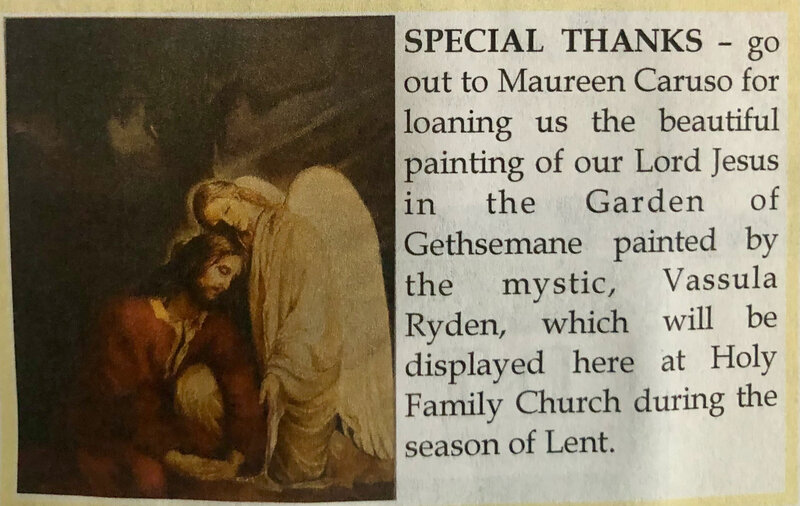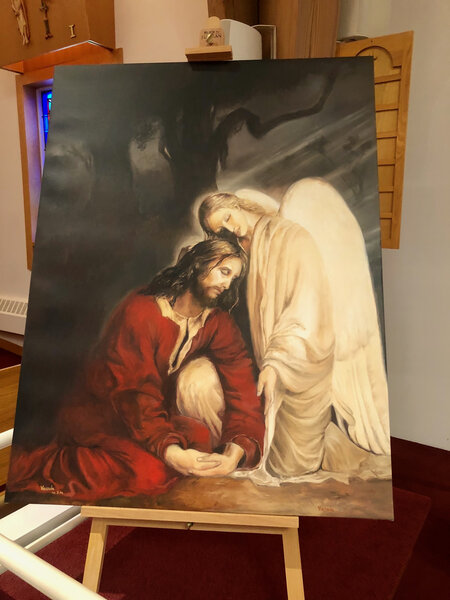 Consequently, we are making the TLIG books available in the Chuch and many people are taking them – both Heaven is Real and Volume 1.  Turns out, using Vassula's Art as a means to evangelize and spread the messages can be effective.