The American Association for True Life in God is comprised of six (6) regions or chapters in the United States plus Canada.
Each region has a small group of coordinators that help facilitate the growth in their region. By growth, we mean supporting and adding more TLIG prayer groups, promoting the spirituality and Messages of True Life in God, holding retreats, prison ministry, feeding the poor through the Beth Myriam project, etc.
Connect with a regional coordinator below for more information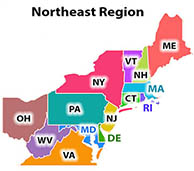 Northeast Region
Maine, Vermont, New Hamphshire, Massachusetts, Rhode Island, Connecticut, New York, New Jersey, Pennsylvania, Ohio, Deleware, District of Columbia, Maryland, West Virginia, Virginia
816-461-8888
northeast@tlig.us
Regional Contact:
Trudy Vanderhoof
Other Regional Contacts:
Sara Annunziata, Georgia Klamson, David Cesar, Roberta Cesar, Barbara Isaksson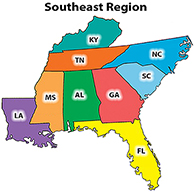 Southeast Region
Florida, Georgia, North Carolina, South Carolina, Alabama, Kentucky, Louisiana, Mississippi, Tennessee
Email: southeast@tlig.us
Regional Contacts:
Vanessa Edwards: +1 770-710-5158
Other Regional Contacts: 
Tess Murphree: 770-714-9604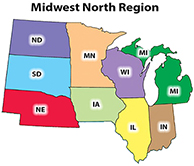 Midwest North Region
Illinois, Indiana, Wisconsin, Minnesota, Michigan, North Dakota, South Dakota, Nebraska, Iowa
Email: midwest-north@tlig.us
Regional Contacts:
Chuck Morton: 847-373-0370
John Campbell: 612-205-1531
Lisa & Jack Matusiewicz: 313-288-9866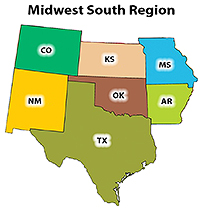 Midwest South Region
Colorado, New Mexico, Kansas, Oklahoma, Texas, Missouri, Arkansas
Email: Midwest-South@tlig.us
Regional Contacts:
Frances Wage: + 1 479-301-5403

Other Regional Contacts:
Kathie Jackson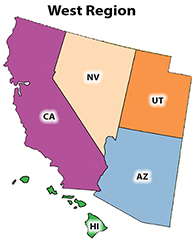 West Region
California, Hawaii, Nevada, Utah, Arizona
Email: West@tlig.us
Regional Contacts:
Artur Maiaryan: + 1 818-521-8395
Tim Maher: +1 310-559-8489
Other Regional Contacts:
Janet Maher, Jay & Carol Stenger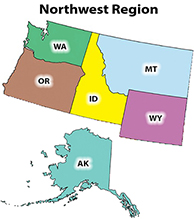 Northwest Region
Alaska, Idaho, Montana, Oregon, Washington, Wyoming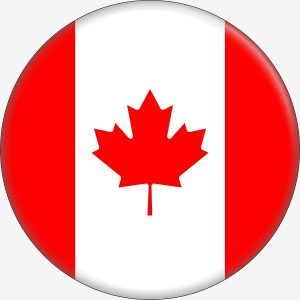 Or you can contact us at aa@tlig.us or 816-461-8888
True Life in God Color Magazine
Like a modern day "Act of Apostles", the color magazine is filled with reports of Vassula's missions, other TLIG activities worldwide and various spiritual teachings from the Messages.
For TLIG readers in North America, the magazine is offered free of charge.
Visit our official safe and secure donation page to select a specific initiative and donate by credit card: