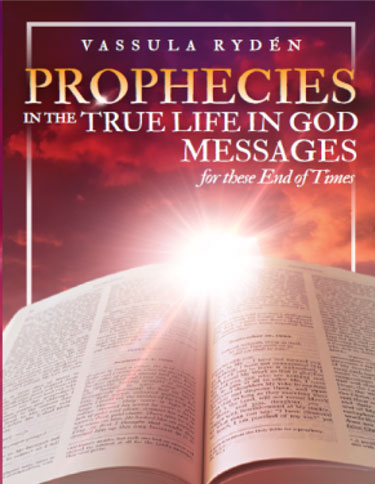 Vassula's New Book on Prophecies is here!
All of us that have been reading the Messages for years remember some of the prophetic utterings from Jesus that have come true.  Who can forget that Jesus foretold us the 911 attack in New York's World Trade Center that was prophesied 10 years to the day before it happened, or the prophecies by Jesus on Russia's liberation from its communist yoke, or the Indonesia Tsunami, or even the latest prophecies on COVID 19?
Vassula has now finalized a new book on Prophecies that have been revealed by God through TLIG and have come to fruition in recent times.
The book is available from the AATLIG Bookstore