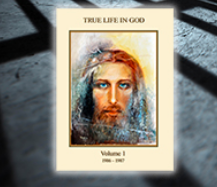 The pandemic placed nearly all in-person TLIG events and activities across the USA and Canada in a state of suspension and waiting. That of course includes Vassula's visit that was originally scheduled in 2020. We are all praying that she can come in 2022.
The American Association quickly pivoted to virtual events, launching online prayer meetings, hosting the first online witness meeting and most recently an online study group to name a few.
We wanted to also share some exciting news that our prison ministry has also heated up during these trying times. For the past 4 months or so, many volunteers have dedicated themselves to calling prisons around the United States and Canada to ask if they would like to receive TLIG books and materials. We weren't sure how the Chaplains would react. To our great joy, many have accepted TLIG books and have been giving us great feedback and thank you notes.
At the time of writing this article, there are now 240 NEW prisons [updated on Feb 22, 2022] that are receiving TLIG books and materials. Chaplains are telling us that these are being very well received. We tried to get some letters from the prisoners but as you can imagine, many want to remain anonymous.
In any case, we just wanted to share some good news among these trying times. Thank you all for your continued prayers and support.
If you have a friend or family member in prison and you would like us to send them a book on your behalf, please contact your regional coordinator. Reach out as well if you would like to join the prison ministry or help with evangelization efforts.
As you can imagine, prisons do not have money to donate so your financial support is also much appreciated. To help support our ongoing prison ministry, please visit our donation page.