The Greek Association has stock of all Vassula's artwork
Vassula Rydén is an accomplished artist and she is now making prints of original oil paintings that she created available to us. Some are inspired by paintings of renowned artists of the past century. She was inspired to reproduce Christ's Agony in Gethsemane, a masterpiece by the renowned artist of the last century Carl H. Bloch.
Vassula receives no personal royalties, fees, or benefits for her paintings. All donations are used for the mission of True Life in God.
The LORD speaks:
"your paintings, Vassula? have I not bestowed upon you this gift of art? has this also not come from Me?"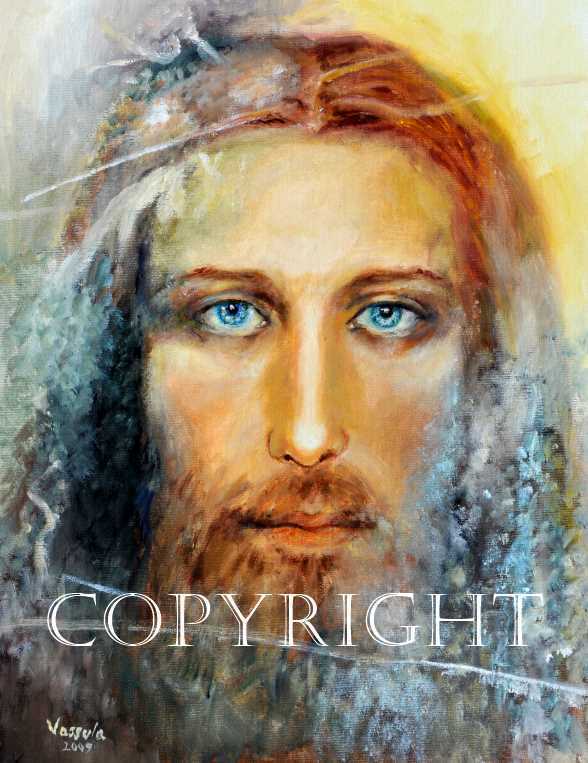 Jesus of the Shroud
153/4x12 (40x30cm)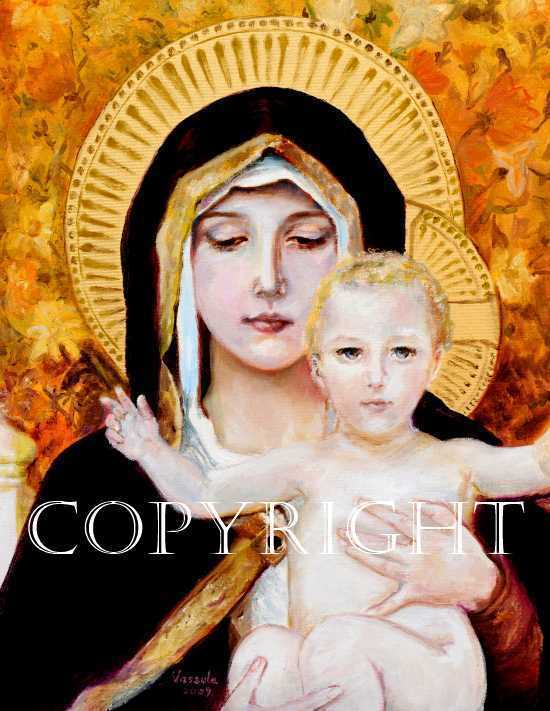 Our Lady with Jesus
153/4x12 (40x30cm)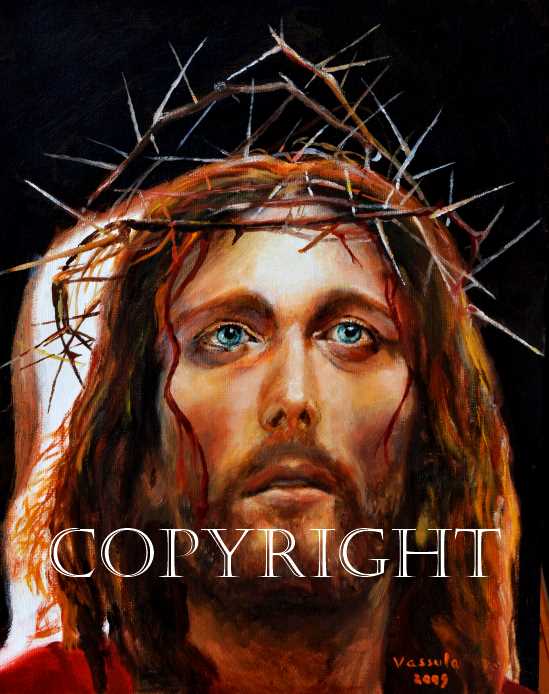 Jesus with Thorned Crown
153/4x12 (40x30cm)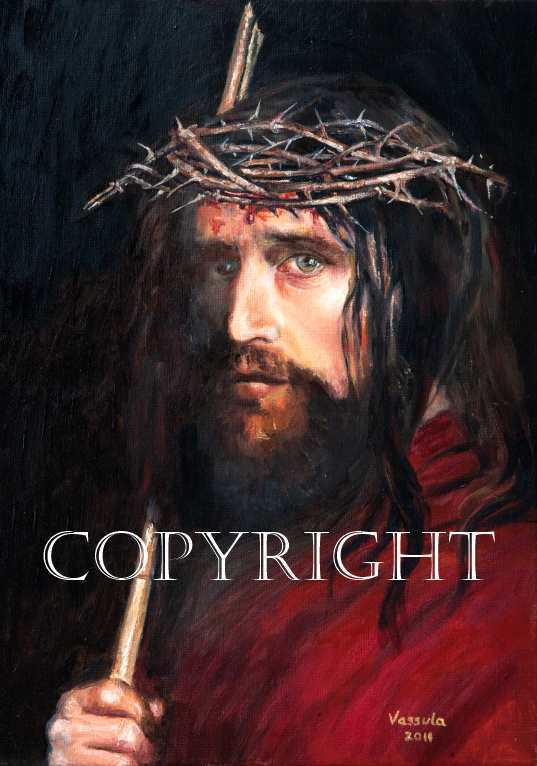 Ultimate Humility
153/4x12 (40x30cm)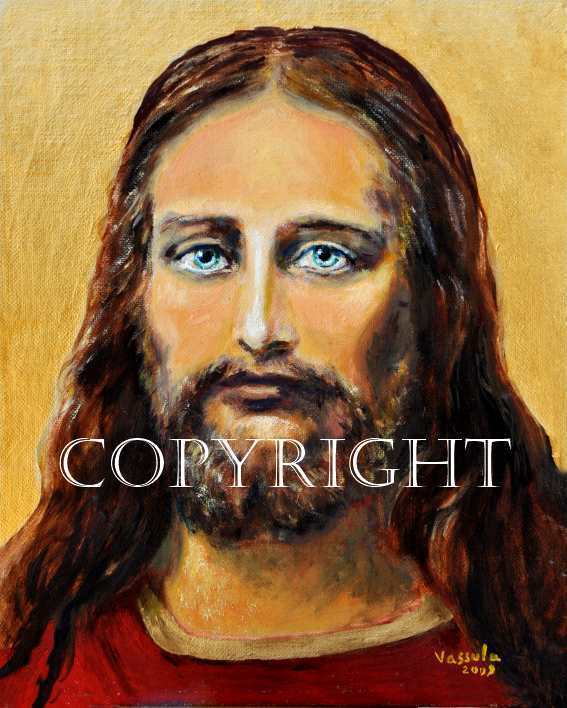 Sister Anna Ali's Photo of Jesus
12x10 (30x26cm)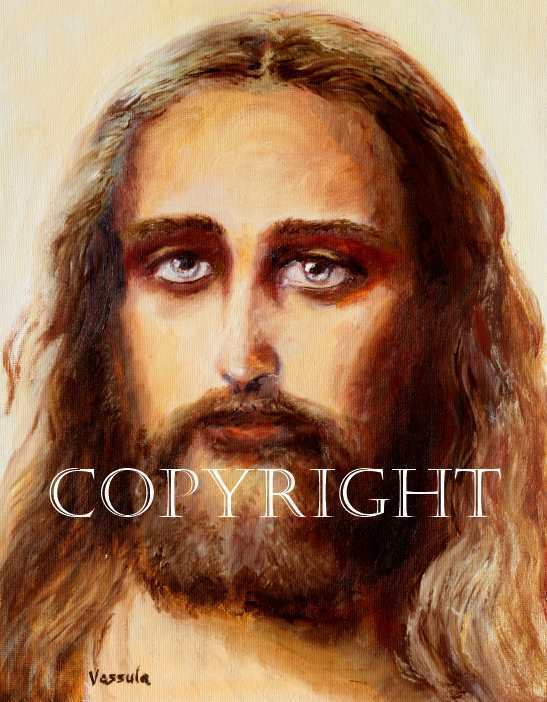 Jesus Christ Face
153/4x12 (40x30cm)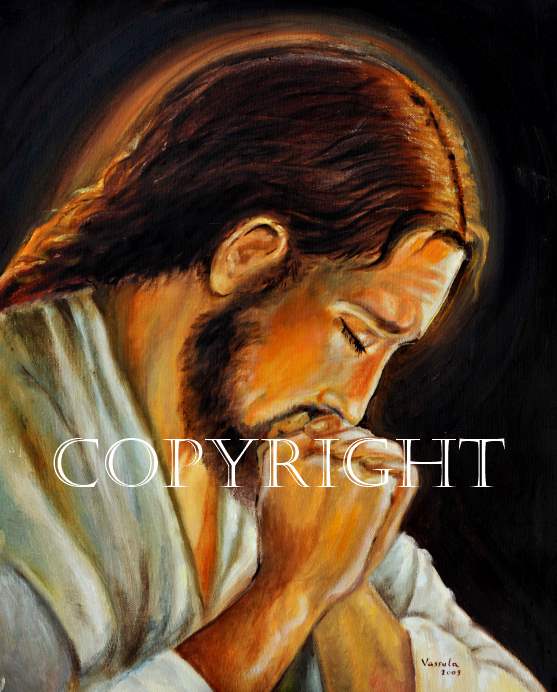 Lord Jesus Praying
153/4x12 (40x30cm)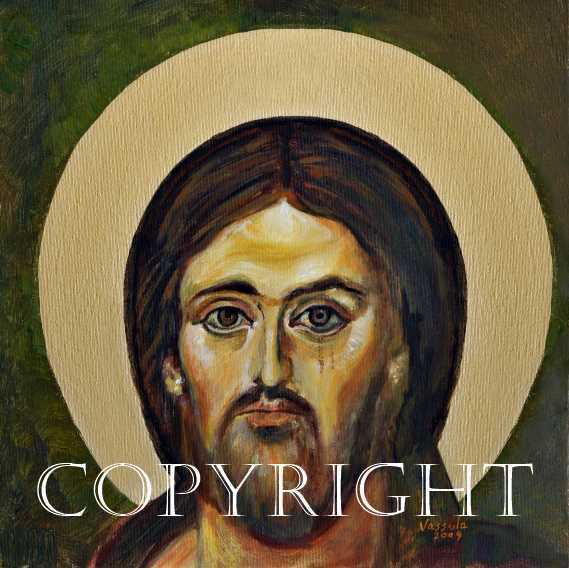 St. Catherine's Byzantine Icon
12x12 (30x30cm)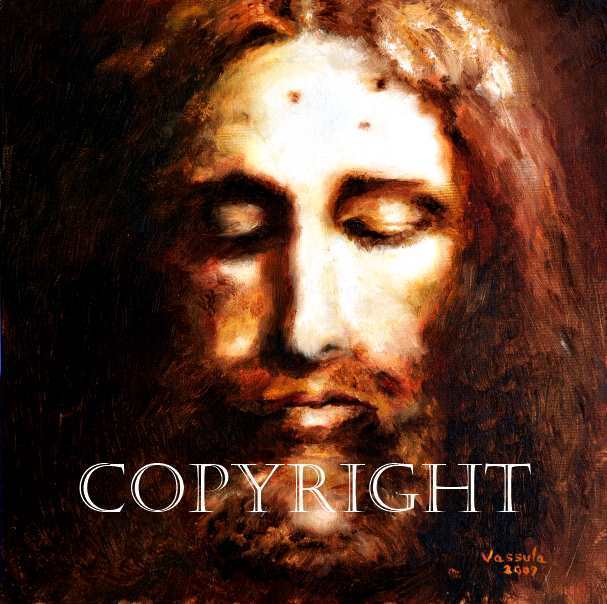 Jesus after Crucifixion
12x12 (30x30cm)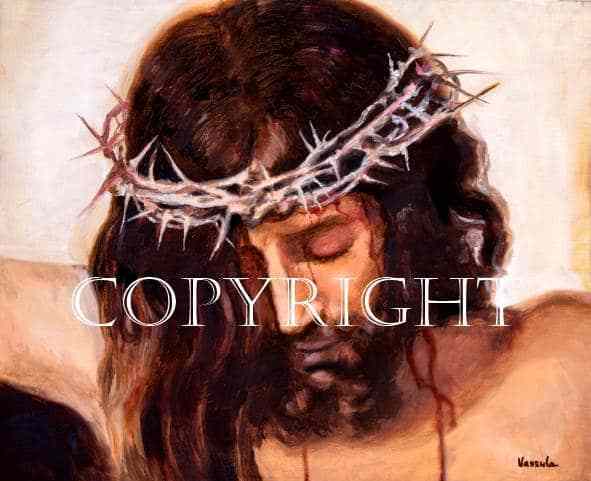 The Crucifixion
12x153/4 (30x40cm)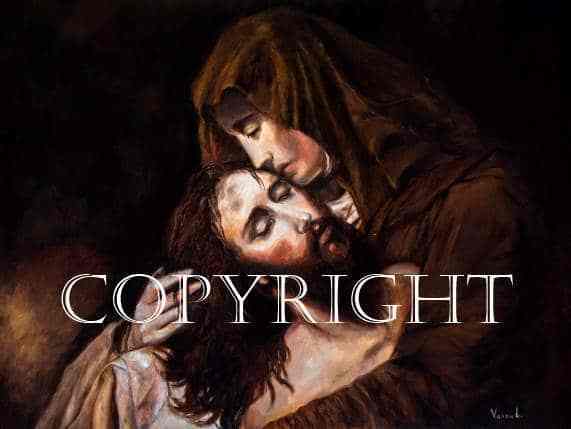 The Blessed Mother Holding Her Son (Pieta)
12x153/4 (30x40cm)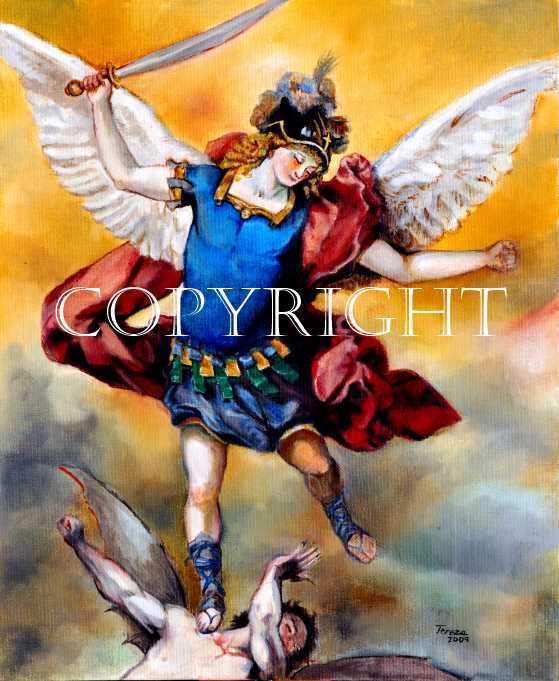 St. Michael
163/4x131/2 (40x30cm)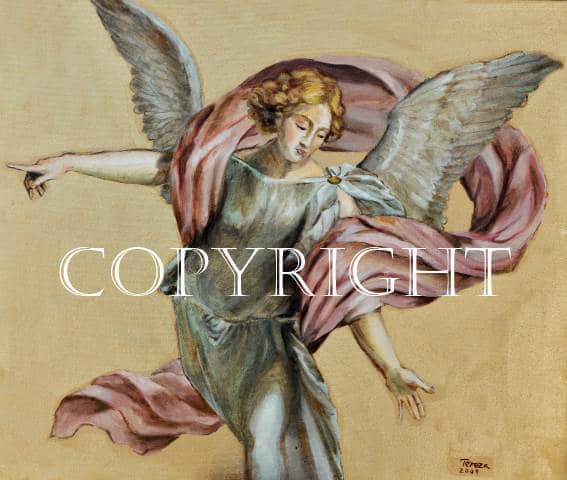 Angel
163/4x131/2 (30x38cm)
Angel Daniel Sketches by Vassula
In the early days of TLIG, the Angel wanted to reveal himself to Vassula and he used her hand and guided her to form these pencil drawings.
The drawings are from the very beginning; the time with the Angel Daniel. One day Vassula asked her Angel Daniel
"Can you draw yourself? Then he guided my hand by holding it to sketch himself " This is how the drawings were done.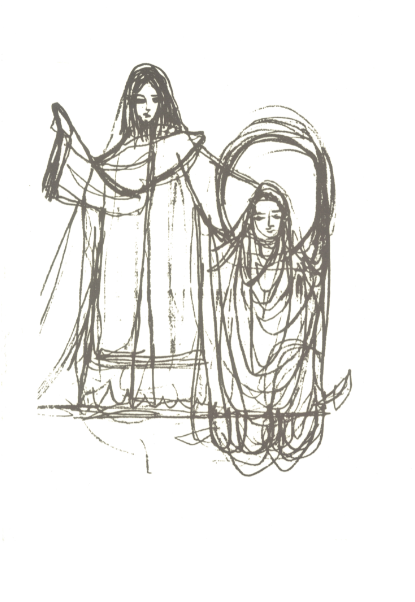 #1 AD standing next to Vassula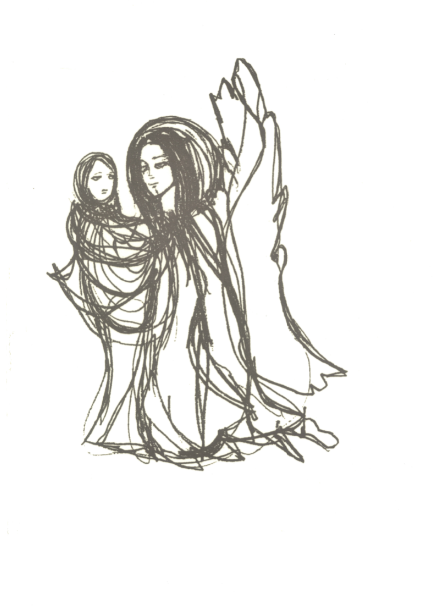 #2 Angel Daniel with wings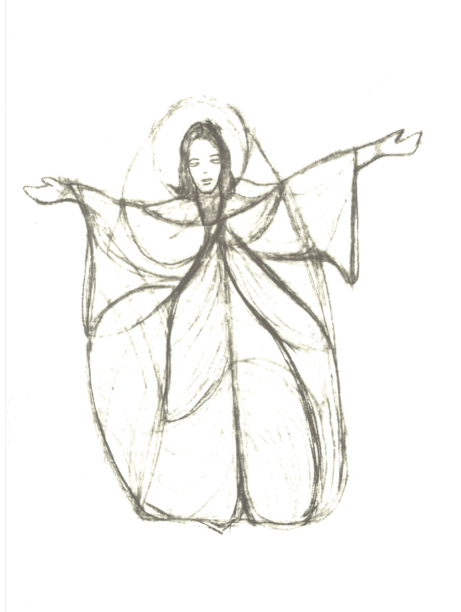 #3 Angel Daniel with open arms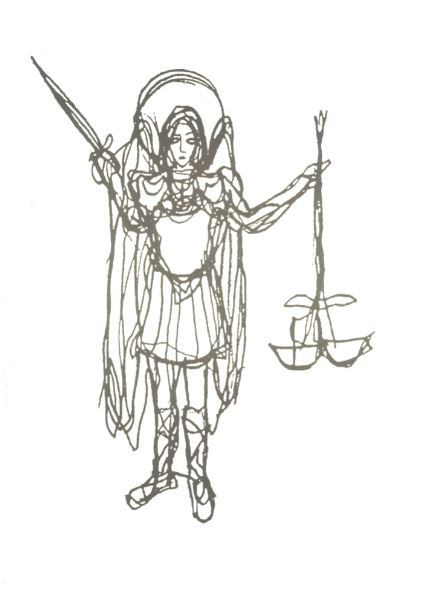 #4 Angel Daniel with sword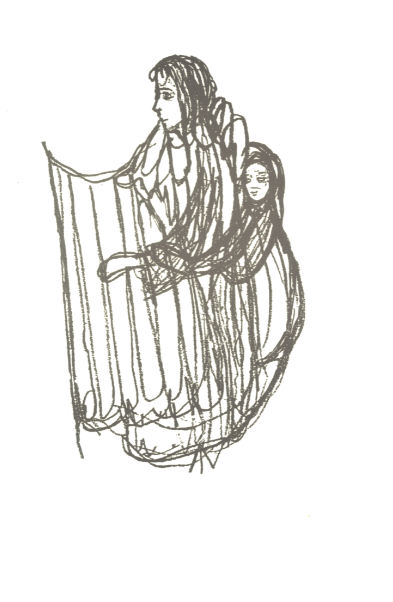 #5 Angel Daniel with harp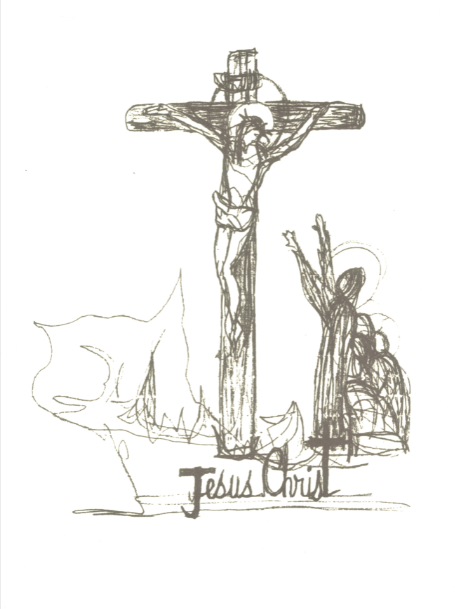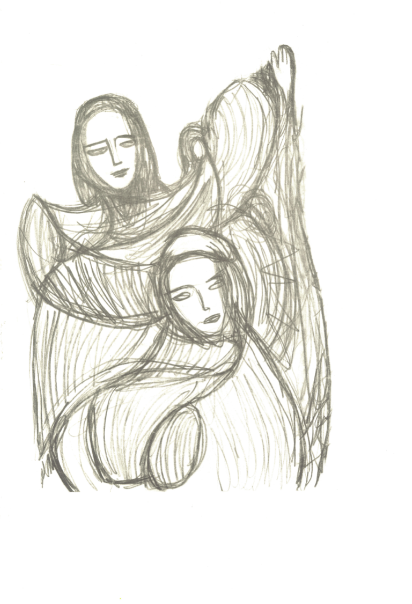 #7 Vassula in front of AD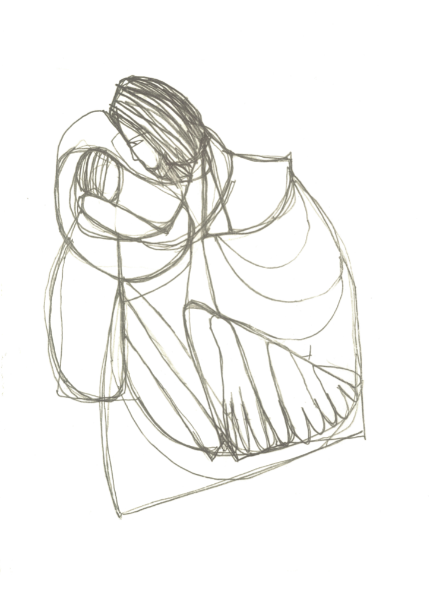 #8 Angel Daniel holding Vassula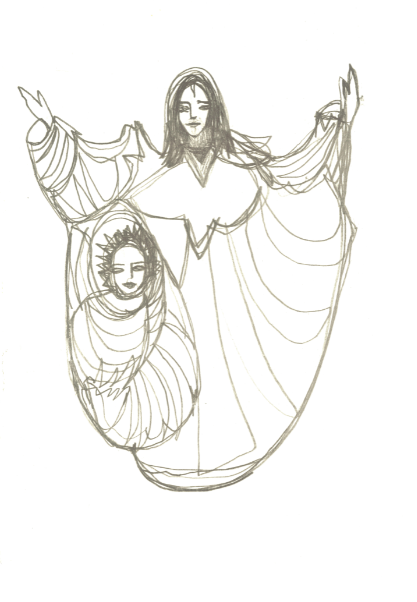 #9 Angel Daniel with Vassula