AATLIG supplies North America with TLIG books and materials.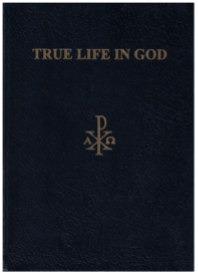 TRUE LIFE IN GOD Volume I (1986-2003)
TLIG Messages Volume I contains recent messages from years 1986-2003 (notebooks 1-109). The 1150-page leather bound volume is 8 1/2 x 6 x 1 1/2 inches.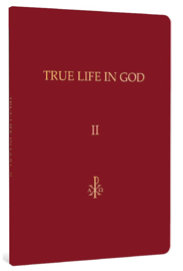 TRUE LIFE IN GOD Volume II (2003-2021)
TLIG Messages Volume II contains recent messages from years 2003-2021 (notebooks 110-124). The  185-page leather bound volume is 8 1/2 x 6 x 1/2 inches (10.2 oz).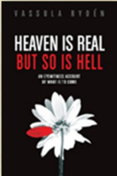 HEAVEN IS REAL, BUT SO IS HELL
Vassula revisits her remarkable journeys into the supernatural world, and recounts the critical Messages she has received for our modern world.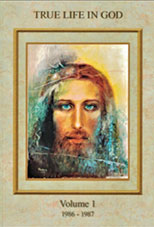 True Life in God – Serialized
Volume 1 (1986-1987)
Messages from 1986-1987. A great place to start for those who have not read the Messages before. Also a great handout to give to people before the diving into the "One Volume"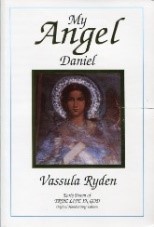 My Angel Daniel
This book contains the 4 'Angel' Notebooks of early messages (from 1986 & 1987) in their original handwriting form.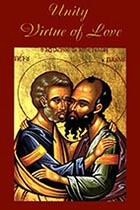 Unity, Virtue of Love
Extracts of messages on the Unity. Presents us with God's own way to achieving true Christian Unity.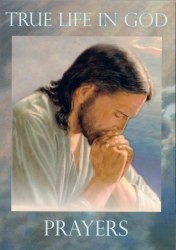 Prayers
Selected prayers taken from the True Life in God messages.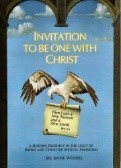 Invitation to be one with Christ
A Modern Prophecy in The Light of Jewish and Christian Symbolism by Sr Anne Wood.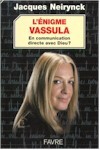 Vassula Enigma
Written without any positive or negative prejudice from a series of interviews Vassula granted to Jacques Neirynck.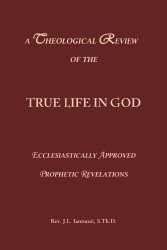 The Theological Review of True Life in God
This work undertaken by Fr. J.L. Iannuzzi, S. Th. D., is a most welcome development that will certainly benefit many within and outside the Church.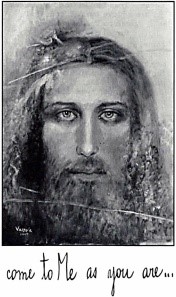 Come to Me as You Are
A small three page pamphlet to hand out to people who have never heard of the Messages before.
** Online Bookstore coming soon **
Until then, contact us to place your request at aa@tlig.us or 816-461-8888
10 Command
My Angel Daniel
Bearer of the Light
Canticle of the Bridegroom
Clarifications w/ CDF
Come to Me
Fire of Love
Hear Our Cry
Heaven is Real
Invitation to be one
John Paul II
Maria Deur Naar de Hemel
Mary,  Gate to Heaven
My Sacred Heart
New Heaven New Earth
Pilgrimage 02 Egypt Book
Prayer Mtg Guidelines Espanol
Prayers
Pro Life Message 10.14.94 (No. 1)
Pro Life Message 10.3.94 (No. 2)
Prophecies and Warnings
Retreat 2011 Toronto-Talks
Retreat 2011 Toronto-McLoughlin
Sacred Hearts Passion
Theolog. Review
TLIG Volume 1
TLIG Vol. 1 Typeset (Prple)
Unity, Virtue of Love
Vassula, TLIG & The Vatican
Vassula Enigma
Verdaderia Vida Em Deus
Volume 11 H.W.
Abingdon Witness CD
Abingdon Witness DVD
Australia DVD
Maui Witnessing DVD
Pilgrimage -2000 Holy Land DVD
Pilgrimage- 2002 Egypt Footsteps of H.F. DVD
Pilgrimage 2005
Pilgrimage-2007 Turkey 7 Churches of Revelation DVD
Pilgrimage-2011 Rome
Retreat - 2007  Philadelphia DVD
Retreat - 2010 Greece CD
Retreat - 2010 Greece DVD
Salt of the Earth Music CD
Toronto 10-06 DVD
Vassula - An Inverview & a Journey DVD
Vassula - Topic Evangellization DVD
Voice America CD # 1
Voice America CD # 2
Voice America CD # 3
Voice America CD # 4
Voice America CD # 5
Voice America CD # 6
Voice America CD #7
Voice America CD #8
Voice America CD #9
Voice America CD #10
Wretchedness Attracts Me DVD
Vassula Rydén is an accomplished artist and she is now making prints from original oil paintings that she created available to us.
Repent & Deliver PC
Three Prayers PC
Send Your Light PC
Tender Father PC
Hear Our Cry of Mercy PC